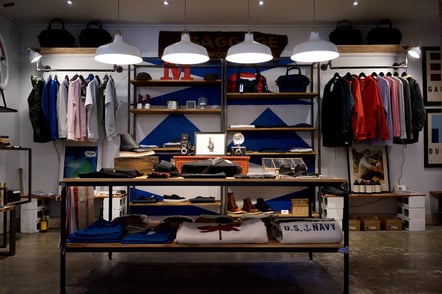 "Consumers Set New Record for Black Friday Shopping"
"5 Tips for Seasonal Sales"
"In-Store Merchandising Tactics That Drive Sales"
Sales is a hot topic in the retail business. But for small retailers, a single emergency or oversight can be enough to wipe out profit margins.
The key is being proactive, whether you run an online shop or brick-and-mortar store.
To help, here are less apparent risks retailers face, so you can protect your business—and your bottom line.
1. Breach
Advancements in technology have helped retail business owners and the retail business at large. Sadly, the worry of data breach and hacking is as prevalent as ever. A few ways you can safeguard your business:
Make sure you have the most up-to-date firewall and security systems.
Consider cyber liability insurance. It may be a wise investment and help limit the damage of a breach.
Employ simple, preventative measures. For a brick and mortar, a password-protected wifi network can save you and your customers' identities from being compromised.
2. Injury
Accidents happen when it comes to dealing with different groups of people. Patrons, delivery people and staff are consistent moving parts in a retail establishment. Take common-sense safety precautions, and get proper insurance coverage in case the unexpected occurs.
General liability insurance can protect your business when someone is injured on your premises, like a customer or mail person. For staff, workers' compensation can cover medical bills and related expenses for injuries that occur while on the job. When shopping for insurance, see if there are any policies that you can bundle.
Need More Info on Work Comp? How to Get a Workers' Compensation Quote: The Step-by-Step Beginner's Guide
3. Inventory
Whether brick and mortar or e-commerce, inventory is your livelihood. To handle it with care is of the utmost importance. If your inventory is stored in house, check to see if inventory is included in your property insurance plan.
Inventory being held in an off-site location should have a thorough inspection prior to goods being moved. Make sure there are security systems, proper heating and cooling and ample room. Once the location is deemed suitable, read through your property insurance plan to ensure that it includes protection for multiple locations and transport.
4. Manufacturing
Even if your retail business sells custom made product, you will still be reliant on one or more manufacturers. In the event of a machine malfunction or shipping error, you will want a second source on hand to fulfill your needs. If that is not a possibility, consider business interruption coverage. Freight and ocean cargo coverage is also option to offset the loss of inventory while in transit and transportation costs.
Being at the helm of your business requires a special skill in juggling responsibilities. One of these is risk manager: By weighing, prioritizing and offsetting your biggest liabilities, you can protect your profits and future-proof your business.
Stay ahead of the game by subscribing to the WorkCompOne blog, for insurance and risk management advice by and for small businesses.