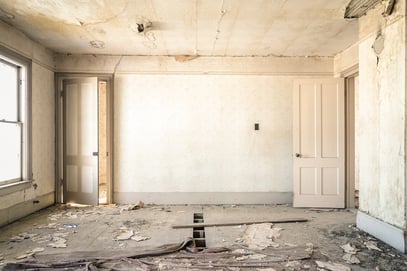 Small business insurance policies function just like your personal insurance: A business can purchase coverage to protect itself from financial harm when disaster strikes.
The type of policies and amount of coverage needed depend on the specifics and size of your business. But there are two insurance policies nearly all small businesses should carry: general liability and workers' compensation.
Continue reading for advice on finding and buying the insurance that's right for your business:
General Liability
General liability insurance covers damage to property or people as a result of your business's products, services or operations. It typically covers all the following:
Medical expenses if someone is injured on your company's property
Expenses associated with property damage claims against your business
Advertising injury claims
Administrative expenses associated with handling covered claims
Legal costs and settlements for covered claims
General liability does not cover employee injuries, which would be covered by the company's workers' compensation policy. It also doesn't cover:
Personal injury claims filed by an employee of your company
Motor vehicle accidents caused by your employees
Malicious acts
When buying general liability insurance, make sure you're clear on the specifics, as this will allow you to purchase additional coverage if the limits are too low or something isn't covered.
Workers' Compensation
Workers' comp covers the costs of employee injuries, while limiting employer liability. If an employee is injured or becomes ill in the course of their work, work comp can pay for medical expenses, rehabilitation, wage replacement and legal fees.

A workers' compensation policy also pays death benefits if a covered employee is involved in a fatal work-related accident. For example, it'll cover funeral and burial expenses for the person's family, while also providing additional financial support.

Workers' compensation insurance is the only policy that is legally required. Depending on your state and number of employees, you may be penalized for not carrying coverage.
Other Policies to Consider
Your business size, operations, location and assets will determine what other policies might apply. Common commercial policies for small businesses include:
Commercial Property
Protect buildings, equipment, inventory and furniture in the event of a theft, fire or storm. Your policy may not cover every type of disaster, so check with your insurance agent about coverage. If you operate your business out of your home, this policy would be necessary to cover any business equipment that your homeowners or renters policy wouldn't.
Another type of commercial property coverage, business income insurance, covers the loss of revenue a business suffers from a disaster. This may include shutting down operations during a disaster, or when recovering and rebuilding afterward. It's also known as business interruption or loss of earning insurance.
Commercial Flood Insurance
A flood insurance policy is particularly important if you operate in a flood-prone area, or house costly equipment or inventory on-site.
Some of the assets and items a commercial flood policy could cover include:
Inventory
Business equipment, such as computers and printers
Office furniture
Repair or replacement of floors, walls or ceilings
Conversely, there are things a flood insurance policy doesn't typically cover, such as:
Currency
Precious metals
Recorded data
Financial losses (as the result of business interruption)
Professional Liability Insurance
Also known as errors and omissions (E&O) insurance, professional liability insurance protects against claims that results from mistakes or improperly delivered professional services. In other words, if the work performed by your business is done incorrectly or causes harm, professional liability would help cover legal representation and settlements. It's a common commercial policy for physicians and other similar professional office operations.
Commercial Auto
If your business has company-owned vehicles, they'll need to be covered by a commercial auto policy.
Disability Insurance
Protect yourself and your business with a disability policy to cover lost earnings if you become unable to work as the result of an illness or injury.
Life Insurance
As a business owner, you bring essential skills, knowledge and leadership to your company. A personal life insurance policy could help pay off debts and support surviving loved ones while they determine what to do with the business.
Similarly, key person insurance would pay other business owners or partners, to provide additional revenue and keep business afloat in your absence.
Commercial Umbrella Insurance
All of these commercial policies have limits to their coverage. If the cost of a claim exceeds the limits of your policies, a commercial umbrella policy would kick in. The umbrella policy extends all of your liability coverages to more thoroughly protect your business assets.
Business Owners Policy (BOP)
A Business Owners Policy combines several commercial coverages into one policy for the convenience of the business owner and to help reduce costs. Typically, it combines general liability and property insurance, but can include any combination of commercial insurance products.
Talk to a licensed insurance agent about your business's specific needs, and remember that an independent agent can shop around multiple carriers to find you the best rates.
Buy Small Business Insurance
Understanding the type of small business insurance that's available, including the typical cost and where to buy, positions you to obtain the right coverage at an affordable price.
Purchasing small business insurance is similar to buying personal insurance: If you need coverage, contact an insurance agency to request a quote or discuss your business needs.
These WorkCompOne resources can help:
Need workers' compensation insurance? WorkCompOne was built by and for small business owners, so you can stay compliant for less time, money and hassle than traditional insurance agencies.
Get started on a free, no-obligation quote on your next coffee break.