We all know what a gig is — it's a temporary job, appointment, or engagement of some sort. But gig has gotten wider use recently and is used to describe the economy and the sea change that has affected plenty of working adults.
The gig economy now refers to the wider range of people that pursue independent, freelance, short-term work. They may do it because they want to be their own boss, pursue their own hours, and gather their own experiences. They may do it because they have to — because they lost a regular job and need to earn a living. Or they may do it as a sideline to work that they currently have. Whatever the reason, the gig economy shows no signs of going away.
Of course, there are some benefits for people who choose to work as freelancers in the gig economy, and for those who haven't chosen it but are making the best of it. This graphic breaks down how 8,000 U.S. and European respondents fit into the gig economy.
You Might Also Like: Is Workers' Compensation Required for Sole Proprietors?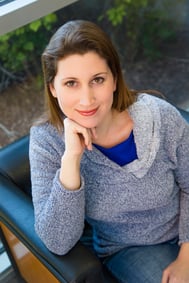 Kathryn Casna is a digital marketing and travel writer from San Diego, California. Customer-facing retail, hospitality, and event production make up her professional roots. Today, she runs her own writing business from whatever new locale she happens to be exploring.