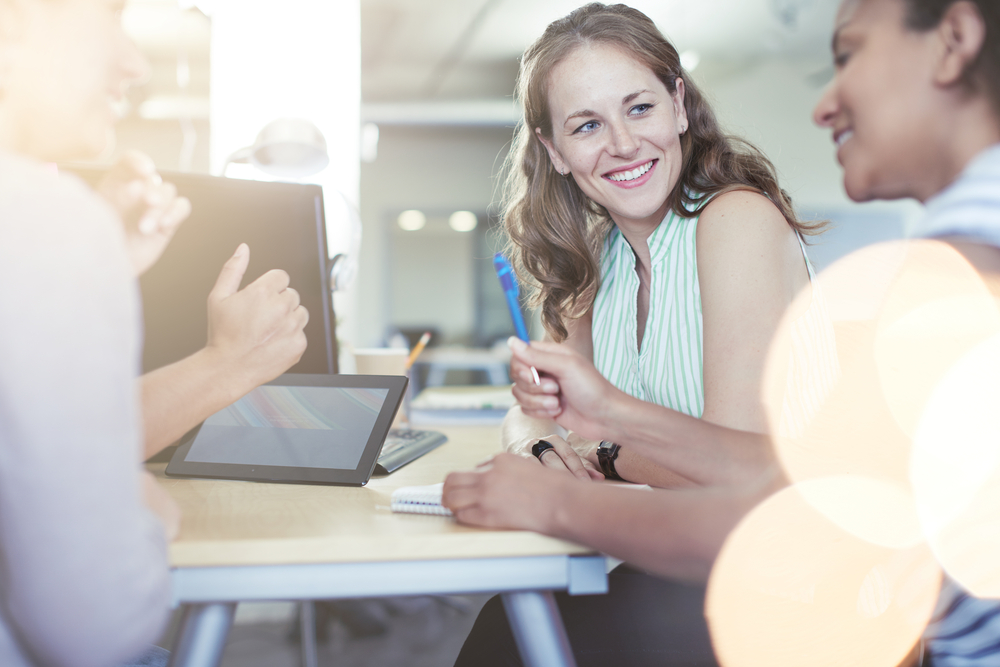 You wear many hats as a small business owner. From sales to marketing, from finances to payroll, there's always something on your plate. And for that reason, it's easy to overlook the finer details of workers' compensation insurance, including the type of coverage you require and how to secure a policy at a competitive rate.
In short, workers' compensation insurance is designed to provide medical benefits and wage replacement to employees injured during the course of employment.
Do You Need Workers' Compensation Insurance?
As a small business owner with five employees or less, buying a workers' compensation policy for the first time is easier said than done. Answering the question of whether you actually require coverage should be at the top of your list.
The first thing you need to do is take an employee count. How many full-time employees do you have? How about part-time? Do you have temporary or seasonal workers? How about family members on your payroll?
With these numbers in mind, you can then learn more about your state's specific requirements for coverage.
For example, in most states, any employer with one or more employee is required by law to carry workers' compensation insurance. However, there are some states, such as Georgia, where this doesn't hold true. Instead, workers' compensation coverage isn't required until a company reaches three or more employees.
And while owners, officers, LLC members and sole proprietors might be able to opt-out of coverage, each employee counts toward your total – regardless of whether they are full-time, part-time or temporary.
But keep in mind: Even if you are not required to carry insurance, you may still be responsible for the costs of a workers' compensation claim. So it may be advantageous to carry coverage even if it's not required for your business size.
Other state-specific questions to answer include:
Which types of employees count for workers' compensation purposes?
Do you have plans to hire more employees in the near future?
Will you need coverage for out-of-state work?
Once you have a clear idea of which employees must be covered by workers' compensation insurance, you can then begin the search for coverage.
How to Get Workers' Compensation Insurance
You know you need workers' compensation insurance, but that doesn't make it any easier to purchase the right policy. Fortunately, there's a relatively straightforward process you can follow to get the coverage you need:
1. Calculate Your Total Employee Payroll
Your premium is based largely on your payroll, which includes the type of job that each employee performs. Here's what you need to record:
The name of each employee who requires workers' compensation coverage
The employee's wages (gross annual salary), rounded to the nearest thousand
The employee's job title and description of the work they do
For hourly workers, estimate projected payroll. The exact amount will be audited at the end of the policy year, and the business will be credited or debited accordingly.
It's important that this information is as accurate as possible, as it's used to calculate your premium. This post walks you through the process, step by step.
2. Find Your Industry Classification Code
Classification codes, also known as class codes, are four-digit codes used nationwide to categorize employees for workers' compensation purposes.
For example, a person who works as a carpenter (5645 – Carpentry of Residential Dwellings Not Exceeding Three Stories) won't have the same class code as someone employed as a donut shop (9083 – Donut Shop Retail).
Each class code has a rate associated with it, which is used to calculate the cost of coverage.
Tips:
Make sure class codes are accurate, as a mix-up has the potential to cost you a lot of money.
An insurance agent that specializes in workers' comp will ask targeted questions to help you identify the right class code.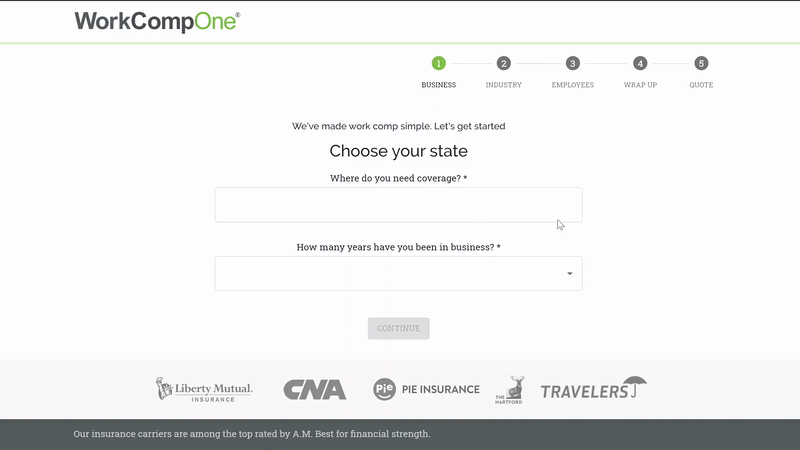 3. Shop Around
Just the same as any type of coverage – such as car insurance for company vehicles – shopping around can help you secure a policy at a competitive rate.
You have two options:
Personally shop around by contacting several carriers
Use an independent agent to handle this process for you
If you're the hands-on type, personally contacting several carriers allows you to remain engaged with every step of the process. However, it also requires more of your time.
With an independent agent, you can remove yourself from the process, which saves you time, while still knowing that you'll secure the best deal in the end.
Get Help Buying Your First Workers' Comp Policy
Are you struggling to understand your state's specific workers' compensation insurance requirements? Are you unsure of how to secure an affordable policy that provides the proper protection?
Shouldn't it be easier to get something you have to have? We think so.
WorkCompOne is where small businesses get workers' compensation. We've made it simple for first-time buyers to receive a quote and purchase a policy.
WorkCompOne offers:
A fast, easy quoting experience — available online, 24/7.
No bundling required. Policies tailored to small businesses that want workers' comp, and only workers' comp.
Coverage from leading insurance carriers like The Hartford, Liberty Mutual Insurance, Travelers and more.
And we've made it easier than ever to get the coverage you have to have, for the best price available.