Market research. Business plan. Financing. Location. Sales pitch. Branding.
There's a lot to consider when starting a business. But there's only a few requirements to get your idea off the ground. Read on for what you need to take the next step.
How to Start a Small Business
1. Choose a Legal Structure
When starting a business, entrepreneurs can choose from several legal structures. Generally speaking, these outline how the business functions as a separate entity of its owner or owners, what regulatory paperwork must be filed, and how it is taxed.
Types of Business Structures
Sole proprietorship: It's not a legal entity, but a sole proprietorship does fit the mold of a business structure. As a sole proprietor, you're the person who owns the business and is responsible for its liabilities.
Partnership: A partner is when two or more people share ownership in a business, which includes income and liabilities.
Limited liability company (LLC): A common business structure for protecting your personal assets in the event of liability associated with your business (such as a lawsuit or loan default).
Corporation (C-corp, S-corp, B-corp): A corporation is set up to be separate from its owner. Each type of corporation has its own pros and cons.
Non-profit: A non-profit organization is granted tax-exempt status by the Internal Revenue Service (IRS). However, these organizations must meet other requirements, such as those associated with carrying workers' compensation insurance.
Depending on the nature of your business there may also be licenses or permits you need to operate, as well as varying insurance requirements.
For example, workers' compensation requirements vary from one business structure to the next (depending on the state). As a sole proprietor with no employees, there's no requirement to carry workers' compensation insurance. Conversely, if you set up an LLC or partnership and have employees on your payroll, it's critical to understand the minimum workers' comp requirements in your state.
Learn more about business structures.
2. Register a Business Name
For your new business to be a legally recognized entity, you must register it with the federal government. First check with the U.S. Patent and Trademark Office to make sure it doesn't violate another company's trademark.
You might also need to register within the state where you plan to operate. Note that the requirements and fees differ depending on the state, as will a multi-state operation.
Answer the following questions when choosing a business name:
Is it memorable?
Is the exact match domain available for registration? How about social media profiles?
Does it pass the radio test?
Could it be easily confused with another company?
Answering these questions gives you the confidence needed to choose and register the perfect business name.


Learn more about registering a business.
3. Apply for an Employer Identification Number (EIN)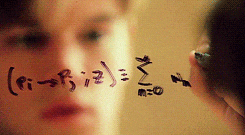 Next, apply for an Employer Identification Number (EIN). Like your Social Security Number (SSN), it is a unique number that identifies your business. You'll often need it when filing paperwork, such as opening a business bank account, filing taxes or buying small business insurance.
Sole proprietors don't need an EIN, and can use their Social Security Number for tax filing.
Learn more about getting an EIN.
4. Create a Plan to Pay Business Taxes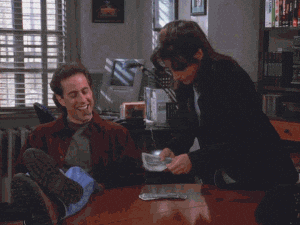 The business may be required to pay federal, state or local taxes. Specific amounts owed depend on the business structure you've chosen, where you operate and the nature of your business. Set aside money throughout the year so you're not caught off guard come tax time, and so you can pay estimated taxes quarterly.
Keep in mind that you may have additional reporting or tax requirements if you hire employees or independent contractors.
Learn more about small business taxes.
Learn More: Small Business Resources
There are many places to turn for guidance on how to start a business. The more information you collect upfront, the easier it is to move through the process. Here are some of the top small business resources.
Federal
State
State chamber of commerce
Local
Local government websites
Small Business Publications & Blogs
What's Next?
That's it! You've covered what's required to start a small business. However, there are other details that you should consider, such as buying the right type of insurance policies.
With any small business insurance, keep in mind:
How much risk is inherent in the work or nature of your business?
How much is at risk, and what are the potential losses or costs?
Is your business obligated to carry or provide this policy?
For more information including common small business liabilities and the most important commercial insurance policies for small businesses to carry, read our resource: An Entrepreneur's Guide to Small Business Insurance.
If you need help with small business insurance, WorkCompOne was built by and for small business owners, so you can stay compliant for less time, money and hassle than traditional insurance agencies.
Editor's note: This post was originally published in January 2019, and has been updated for accuracy and comprehensiveness.