But how much does it cost??
It's one of the top questions on any small business owner's mind. At WorkCompOne, we're dedicated to making insurance easy and accessible. That means easy to buy and easy to understand.
If you're looking to find out how much you might pay for the workers' compensation coverage you need, you've come to the right place.
Here, we've rounded up everything we've written to date on how workers' compensation costs, well — work.
How Much Workers' Compensation Insurance Costs
Want to understand the basics of what the average small business pays for a workers' compensation policy, and what will impact your costs? We recommend starting with this page:
For a high-level explanation of how workers' compensation premiums are calculated, read this post next:
If you still have questions, want step-by-step instructions or are looking for more examples, dive into the posts in the following section.
How to Estimate Your Workers' Compensation Cost
From examples of payroll breakdowns, to tips on choosing the right class code, to up-to-date state rates, we have plenty of resources to help you understand and estimate your potential workers' compensation insurance costs.
1. Add Up Payroll for Each Employee
Workers' compensation insurance premiums are based in large part on the rate per $100 in payroll. That's why getting your payroll and workers' compensation rate right is so important.
What should you do about part-time employees? Hourly workers? What about seasonal employees, or family members?
This blog post walks you through it: How to Calculate Payroll to Find Your Workers' Compensation Cost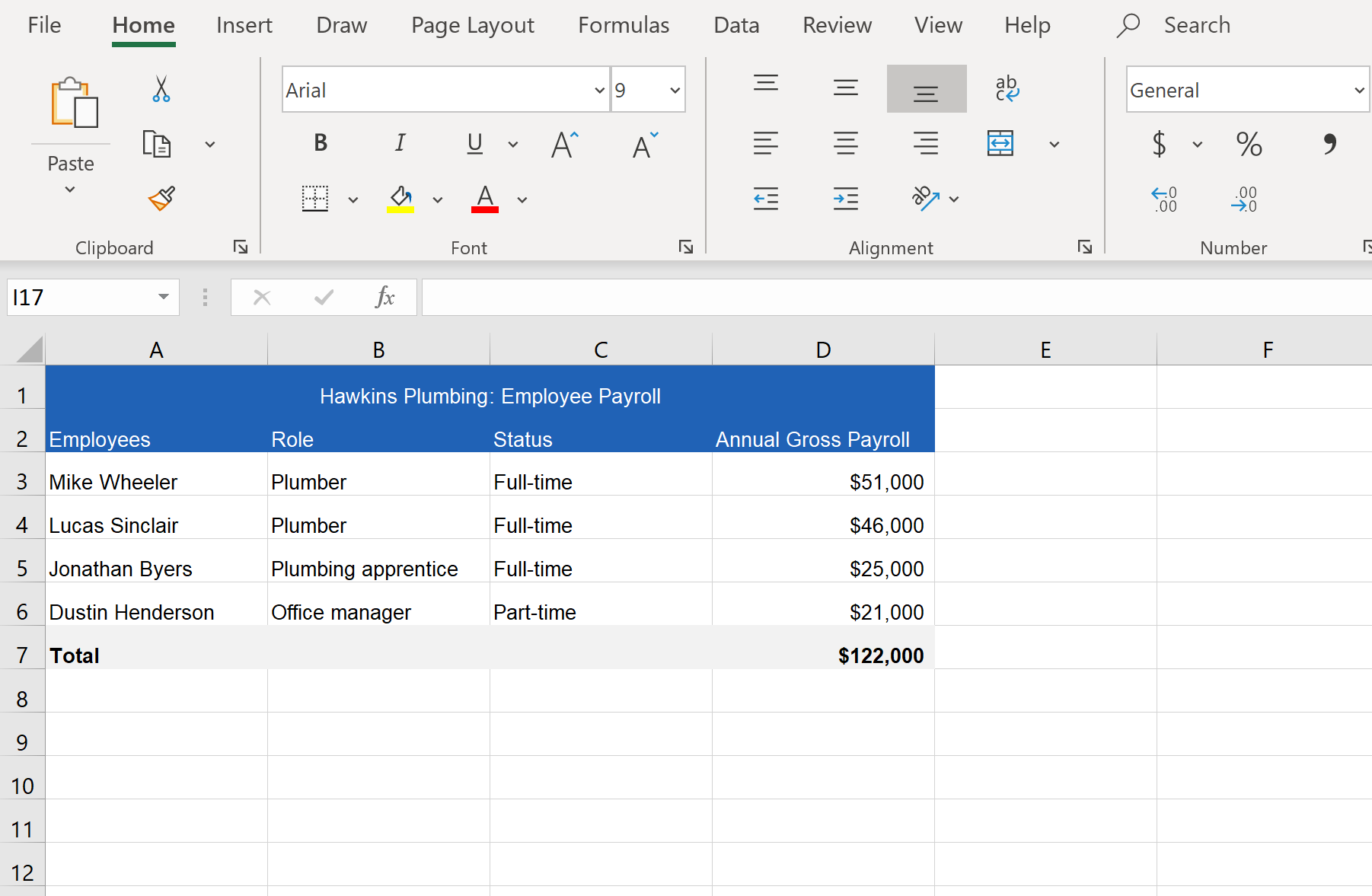 2. Find Your Classification Code
Your classification code(s) is essential to your workers' compensation policy: both what you pay and whether your business is properly covered. It's also why you may need to divide employees into groups, based on what they do.
This blog post explains what class codes are, where to find them, and tips to choose the correct one: Workers Comp Insurance Cost: How to Avoid Overpaying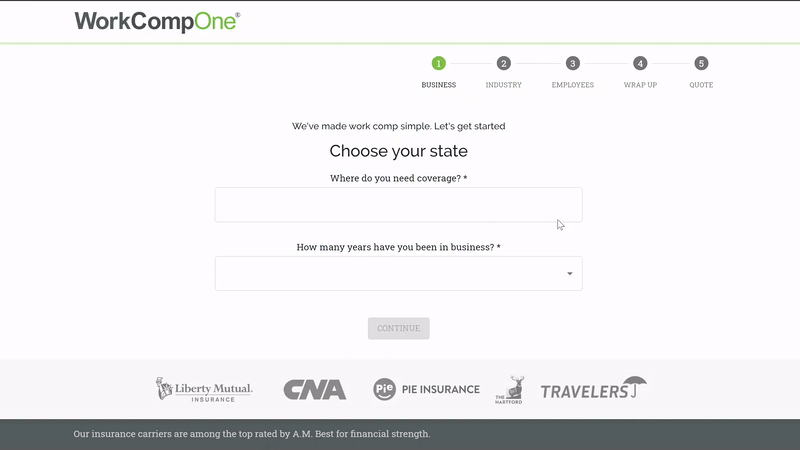 3. Look Up Your Workers' Compensation Rate
The rate for clerical work in Indiana is just $0.35, while a plumbing business might be $1.68 — nearly 5x higher. Workers' compensation costs are based on the rate set by your state's rating agency or bureau.
Learn more about how rates are set and where to find the ones that apply to your business: Workers' Compensation Insurance Rates: What They Are & How They're Set
---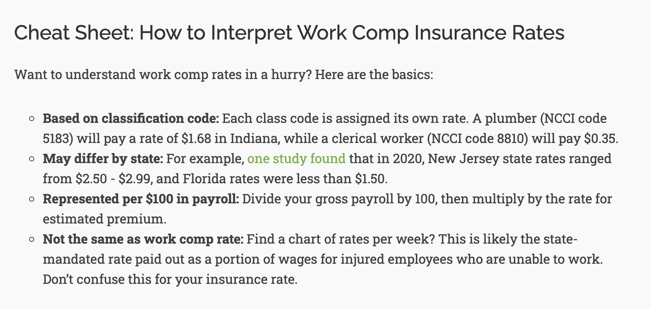 ---
4. Calculate Estimated Workers' Compensation Cost Per Employee
Armed with your total payroll, class codes and the current state workers' compensation rates, you can calculate the cost of workers' compensation overall and for each employee.
This blog post is a must-read: How to Calculate Workers' Compensation Cost Per Employee

---
Get Advice on Workers' Comp Policy Shopping
Now that you understand what factors in your price, you're ready to start shopping around. These posts offer tips on getting the best price and coverage.
How to Get a Workers' Compensation Quote
WorkCompOne has helped thousands of small business owners buy workers' compensation coverage, many for the first time. Follow this "step-by-step beginner's guide" to shop for your growing business.
8 Tips for Buying Work Comp Insurance [Updated]
Shopping for a workers' compensation policy can be confusing. Here's what you need to know to shop work comp the smart way.
Workers' Comp Limits, Explained (& How to Choose What's Best for You)
What are employer liability limits? What limits should you choose? And how much will it cost? We break it all down in this post on workers' compensation limits of liability.
Workers' Compensation Insurance Cost: What Trade Contractors Need to Know
As a small business owner, trade contractor or general contractor, you know workers' compensation insurance affects your bottom line and your ability to step onto the jobsite. What you may not realize is that there are special nuances, exceptions and considerations specific to trades and contractors.
Shop Smart in Your State
Workers' compensation is regulated at the state level. Remember to always check your state workers' compensation laws to make sure you're compliant. This includes where you can buy workers' compensation insurance, who needs to be covered by the workers' comp policy, the definition of an employee under the state workers' compensation system, and current workers' compensation rates.
We also have some state-specific resources for work comp shopping:
Read Tips for Buying Small Business Insurance
For even more advice on smart small business insurance shopping, see the resources below.
12 Ways to Save Money on Small Business Insurance
As experts in small business insurance, we've rounded up tips on where you can uncover savings. Here are 12+ ways to spend less on insurance.
4 Tips for Smart Small Business Insurance Shopping
When it comes to choosing the right insurance for your business, it can be difficult to know where to start. Here are a few tips to get started.
8 Small Business Insurance Questions We Get Asked All the Time (& Their Answers)
Insurance companies haven't always been known for their simplicity. We know – we've heard the frustrations of first-time entrepreneurs, who want to protect their business, so they can get back to running their business. This post rounds up some of the top questions we hear.
Get a Workers' Compensation Quote
If you're ready to get a quote, our online quoting tool is fast and easy.