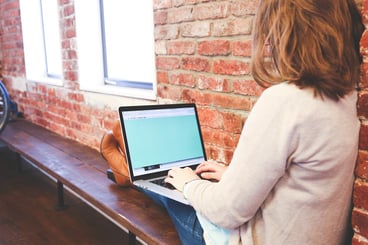 Your business is growing, so you hire to handle the increasing workload. What you don't anticipate are all the other headaches that come with the switch from solopreneur to someone's boss.
We're here to help. Most states require employers to carry workers' compensation insurance for its employees. Here's what you need to know.
New! For a deeper dive on workers' compensation insurance policies, read The Small Business Owner's Guide to Workers' Compensation Insurance >>
Workers' Comp for Small Businesses
Workers' compensation is designed to protect employees from injuries or illnesses they might suffer as a result of their job. An employee may submit a claim for a workplace injury, and workers' compensation would ensure that the employee's medical treatment is paid for. If the employee is unable to work, temporarily or permanently, workers' comp may also dictate the percentage of lost wages the employee receives.
Workers' compensation only applies to businesses with employees. Very small businesses with a handful of employees may be exempt from their state's workers' compensation laws. In this case, an injured employee would need to seek damages for medical care or lost wages through another avenue.
Above a certain threshold of employees, the employer would be subject to the workers' compensation laws in their state, which means they may be required to carry a current workers' compensation insurance policy.
Tip: The government, not the company, ultimately determines whether someone doing work for the business meets the legal definition of an employee. If your business is run with a team of independent contractors, check the common law requirements, or speak with an attorney to see whether any might be considered employees.
Employer Obligations
Workers' compensation is regulated at the state level, so specific requirements can very. In general, employers have several workers' compensation obligations to employees:
Post a workers' compensation certificate in a clear and visible spot in the workplace.
Maintain a safe workplace, free of hazards and with policies and procedures to maximize worker safety.
File workers' compensation claims in a timely manner after an employee reports a work-related injury or illness.
Hold an active workers' compensation insurance policy for the full employee payroll, if applicable.
Pay for any workers' compensation insurance. Costs may not be deducted from employees' pay.
Regardless of the specifics, all state work comp systems are focused on incentivizing employers to provide safe working conditions, provide high-quality care to injured workers, and controlling costs (insurance rates and claim payouts).
Work Comp Claims: What's Covered?
According to the U.S. Bureau of Labor Statistics, workplace injuries are most often caused by overexertion, falls, slips and trips, contact with objects or equipment, violent incidents and transportation accidents. Sprains, strains and tears are the most common resulting injury.
What Is Covered
Employee slips and falls in the warehouse.
Worker develops carpal tunnel from working on factory equipment.
Part-time employee is hospitalized after accidental exposure to a toxic substance in the workplace.
What's Not Covered
On a plant tour, a longtime customer slips on wet floor, breaking his wrist.
An employee is injured in a traffic accident after work hours, while driving home.
Any intentional act by an employee to injure themselves.
For non-employees like that customer, your general liability policy would kick in to provide for medical and/or legal expenses.
Workers' Compensation Insurance Policies and Rates
Small business workers' compensation cost can vary depending on the business. The four major factors that influence premium costs are:
Location. Workers' compensation is regulated by U.S. state law, so each state's system differs. Depending on the state's history of work comp claims, insurance carrier marketplace and average medical costs, a workers' compensation policy could cost far more or less than in another state.
Industry. Work comp evaluates the likelihood of employee injury, so the nature of work being performed factors into your base rate. Rates are set on an industry-wide basis, based on data collected by similar industries and represented as your class code.
Payroll. While workers' compensation requirements are based on number of employees, your insurance premium is calculated per $100,000 in payroll.
Claims history. You can influence final costs by maintaining a safe workplace, earning credits for a low history of work comp claims, formal safety programs, etc. Not doing so can increase your rates, and at worst, affect your insurability.
To find out your workers' compensation rate, request a quote.
Buy Workers' Compensation Insurance for Your Small Business
That's all there is to it. And WorkCompOne makes it simple with an easy, five-step process. Interested? You can get started on a free, no-obligation quote on your next coffee break.