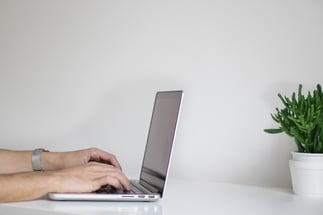 Running your own business includes a host of responsibilities — You're the HR generalist, the office manager, the lead sales rep and the whole product R&D department. It also means learning a lot along the way, including shopping for business insurance. When it comes to choosing the right insurance for your business, it can be difficult to know where to start.
To help navigate the waters of insurance purchasing, here are a few tips.
1. Find the Right Professional
Whenever you make a large purchase, whether a car or a piece of real estate, you usually contact a professional, right? It's no different when it comes to purchasing insurance for your business. You are not expected to know everything, but you want to find a professional who does.
The right commercial insurance agent will be one who is willing to work with you and for you, and one who will educate you on the right policies for your needs. To find the right match, start by networking and asking fellow business owners for their advice. Also hone in on agents who have experience with your industry or in a particular line of insurance.
Shopping for work comp? 7 Tips for Buying Work Comp Insurance
2. Weigh Price Versus Value
Insurance to protect you and your business should not be treated like a commodity. So, going for "the best deal" doesn't always apply. The value of the insurance and making sure it covers all your needs is where priority should lie.
Other factors to consider:
Financial rating: Is the carrier highly rated for financial strength? See if the carrier has an A rating from A.M. Best, one of the most widely recognized ratings for the insurance industry.
Ratings and reviews: Does the agency and the carrier have positive ratings or reviews? Look for validation of their performance in customer testimonials, years in operation or number of customers they serve.
Licensing: Commercial insurance can raise licensing concerns. Certain policies, like workers' compensation, are licensed at a state level. Confirm that both the agency and carrier you choose are licensed in any states your business operates in — otherwise, you'll need to seek coverage elsewhere in these markets.
Customer service: Does the insurer make the purchasing process easy? Does it offer helpful information, and give you flexibility for managing your policy? Particularly for busy small business owners, easy, straightforward service matters.
Products offered: Does the insurer actually sell the line of insurance you're buying? Look for providers that offer and have experience with the coverage you need. Their guidance will be critical in choosing a right-sized and fairly priced policy.
Payment terms and options: Some insurers offer different payment options, such as monthly, quarterly and annually. Consider your cash flow and accounting needs, and whether this flexibility matters to you.
Take your time to learn what protections and policies are vital to your business and that the insurer you choose really understands and caters to your business.
Related read: How Much Workers' Compensation Costs
3. Compare Multiple Policies
From workers' compensation insurance, to errors and omissions and commercial property, there are a number of commercial insurance policies even small businesses should consider. If you are a small business owner first starting out, you might think that you need to purchase everything — or put off shopping until it's too late.
Shopping around and comparing different plans will help you better understand your options and what policies apply to your business. Impulse buying is never wise, and it's no different when it comes to the security of your company.
Keep shopping if you get turned down. Carriers differ in what they are willing and able to write, so if one carrier or agent can't provide the coverage you need, keep looking.
4. Plan Ahead
As with any insurance policy, your need for it often becomes painfully evident only after something unfortunate occurs. Make sure you are ahead of the game and manning your business with the proper safety protocols — whether that means protecting your employees, your office space, your inventory or your data. Being proactive will give you peace of mind and can potentially help in policy renewal discounts.
If you do take preventative measures, ask your insurance agent about discounts. You may be able to reduce your insurance costs through recognized workplace safety programs, years without claims, and more.
Buy Small Business Insurance
This list is just a fraction of things to consider when shopping for a smart small business insurance policy. There is no way around it – it is a lot to consider. But the more you learn before you start your journey, the easier it will be.
Finding the right people to have in your corner and finding the best policy will make your business stronger, no matter the size. Everyone starts somewhere, so make sure you start your business on the right path to success with the right partner.